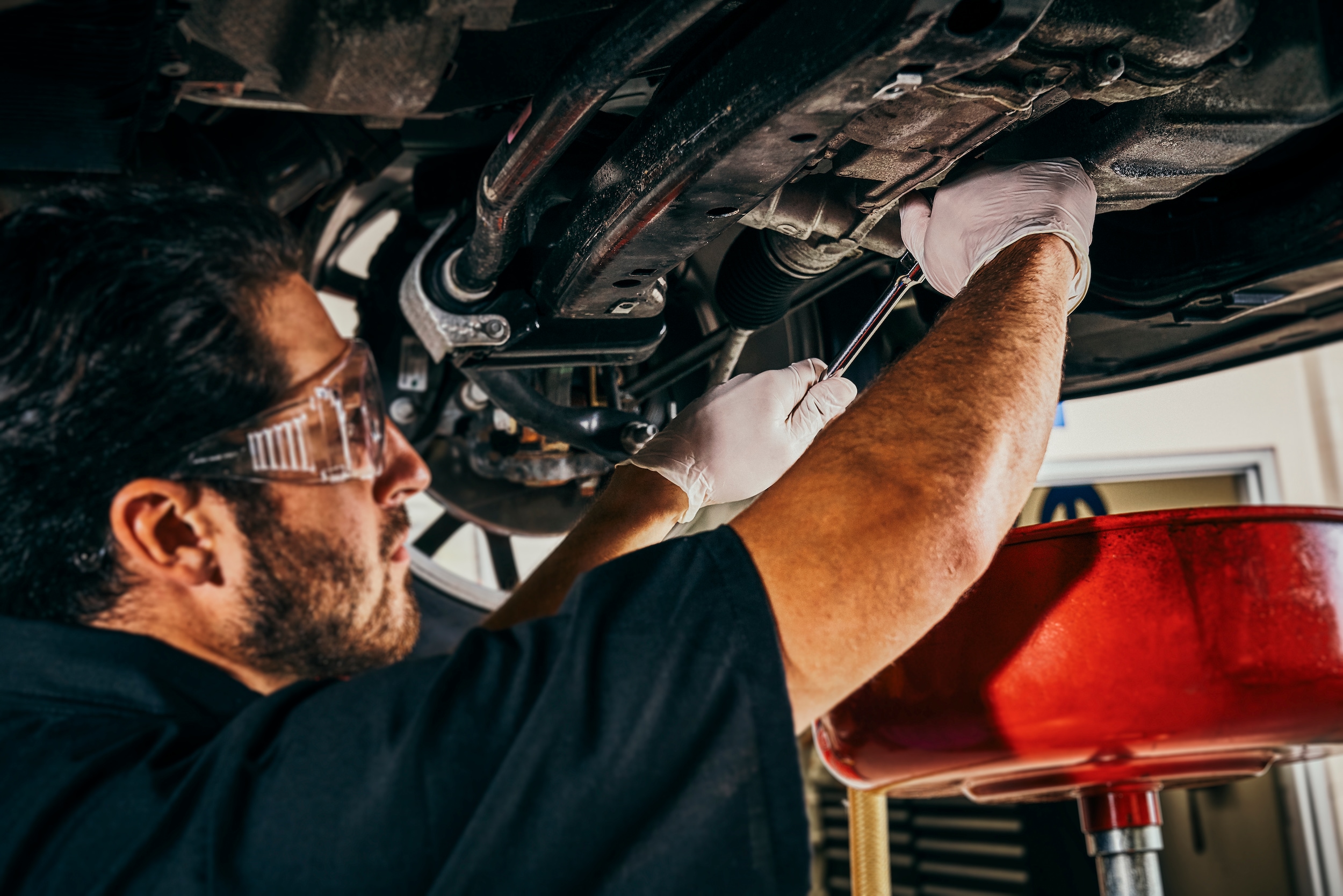 ?
Don't let any extra time pass when your vehicle is due for an oil change. Motor oil serves a vital role inside the engine. Without oil, engine parts would lack lubrication and turn into a collection of scrap metal. Old oil won't be helpful to the vehicle, either. At Matt Lafontaine Chrysler Dodge Jeep RAM, we stress the importance of our customers getting a routine oil change, and our service center has just what you need.
Oil Change Tips
Check the Due Date
Check your owner's manual to determine the right time for oil service. The manual may say 5,000 to 7,000 miles. Don't go by mileage alone. Be aware that oil can break down after six months or so. Aged oil requires changing, as well. And make sure the new oil has the right viscosity rating for the vehicle and season.
Don't Wait on an Oil Change
If you don't change the oil on time in Gaylord, MI, expect the greenish fluid to change color and darken. Eventually, the oil becomes black, meaning it's too old to lubricate the engine properly. Broken down oil could also create sludge inside the engine. Sludge undermines fuel economy and other benefits associated with clean oil. You may need the engine professionally cleaned when there is a massive sludge buildup. Have you gone too long without changing the engine oil? If so, an engine cleaning might be overdue.
Other Routine Work
Oil changes involve raising the vehicle on a lift. Technicians can take advantage of the elevation to rotate tires or perform a brake inspection. Why not schedule these services at the same time? This way, you can be sure the vehicle runs properly. We also encourage our Roscommon, MI customers to ask our technicians about a multi-point inspection, as an oil change provides the perfect opportunity.
Schedule an Oil Change near West Branch, MI
Oil changes also extend engine life and reduce wear. There's no downside to regularly scheduling oil changes on time. Set one up at our dealership in Grayling, MI today, and get your vehicle running like new.