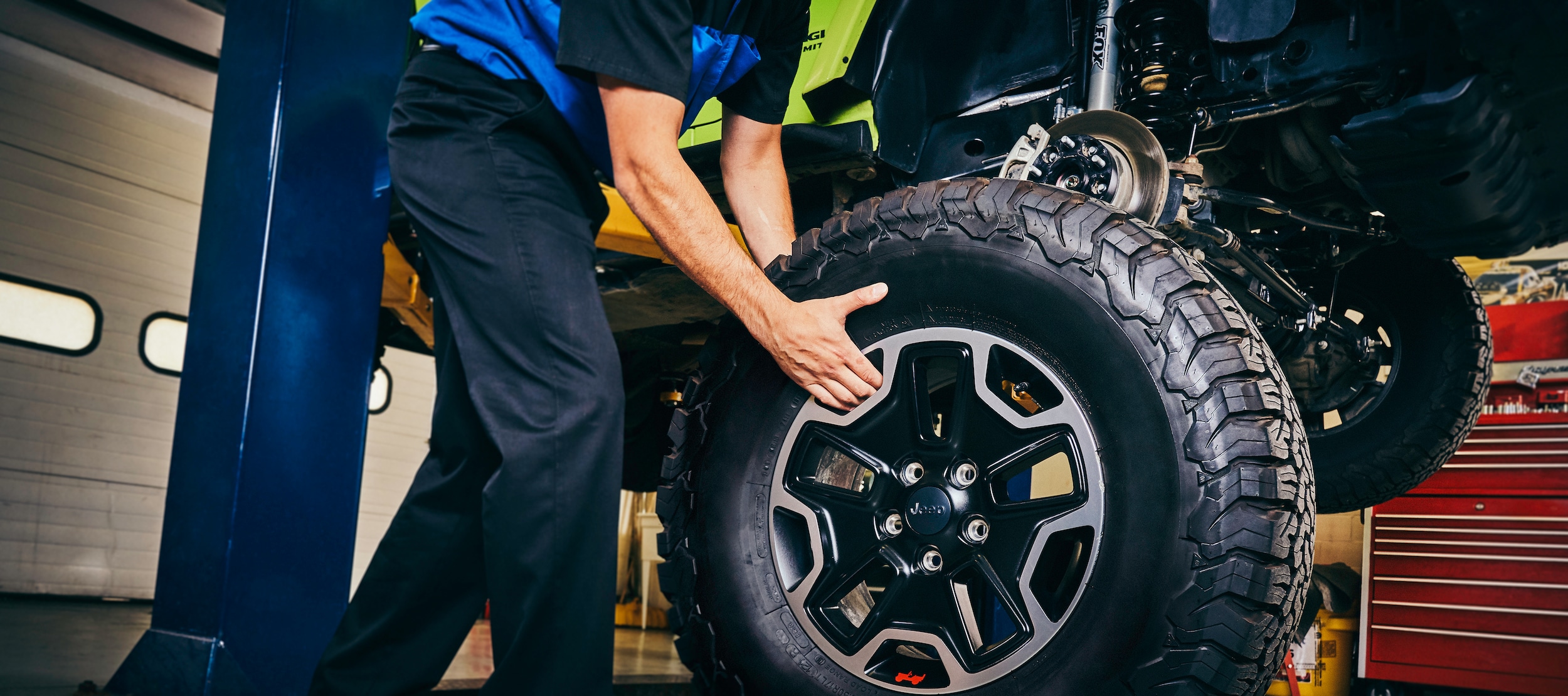 ?
Although many different animals encounter vehicles on the roads, few cause as much damage as deer. Unfortunately, unlike a typical collision that occurs with another vehicle, deer don't carry any liability insurance. When you collide with a deer in Gaylord, MI, the question becomes what you should do next. Here at Matt LaFontaine Chrysler Dodge Jeep RAM in Grayling, MI, our Bodyshop has the tools, parts, and team to fix your vehicle after a collision with a deer.
Keep The Scene Safe in West Branch, MI
Assuming that you weren't injured in the initial collision, it's important to keep you and other motorists safe by pulling your vehicle to the road's side. It's also important to call the police so that they can help remove the remains of the deer from the road so that no other motorists collide with the deer. If the accident happens at night, it's a good idea to use triangle reflectors or emergency flares to help keep other motorists away from the scene.
Report To Your Insurance
Since you're the only insured party involved when you collide with a deer, you'll be solely responsible for paying for the damages. Typically, fixing damage caused by a collision with a deer will be covered under your comprehensive coverage. Depending on your deductible and the extent of the damage, you may need to pay for some or all of the repairs yourself. Work with your insurance company so that you can ultimately have as few out-of-pocket expenses as possible.
Find A Good Repair Shop
When it comes time to repair your vehicle, you want to be sure to use a trusted and experienced collision center, like the one we have right here near Roscommon, MI.
If you don't, you could find that the repairs are done incorrectly, causing further problems with your vehicle. The body shop here at Matt LaFontaine Chrysler Dodge Jeep RAM uses the latest vehicle repair technology to quickly and correctly put your vehicle back together. We take pride in the work we do so that you don't have to worry about something that has been repaired falling apart.
For more information about having your vehicle repaired after a deer collision, reach out to us online or by phone today.